Add some truth, goodness, and beauty to your homeschool this winter with this free poetry collection. Enjoy them during your poetry teatime, use a few for winter memory work, make them part of your daily copywork, or add them to your morning time rotation.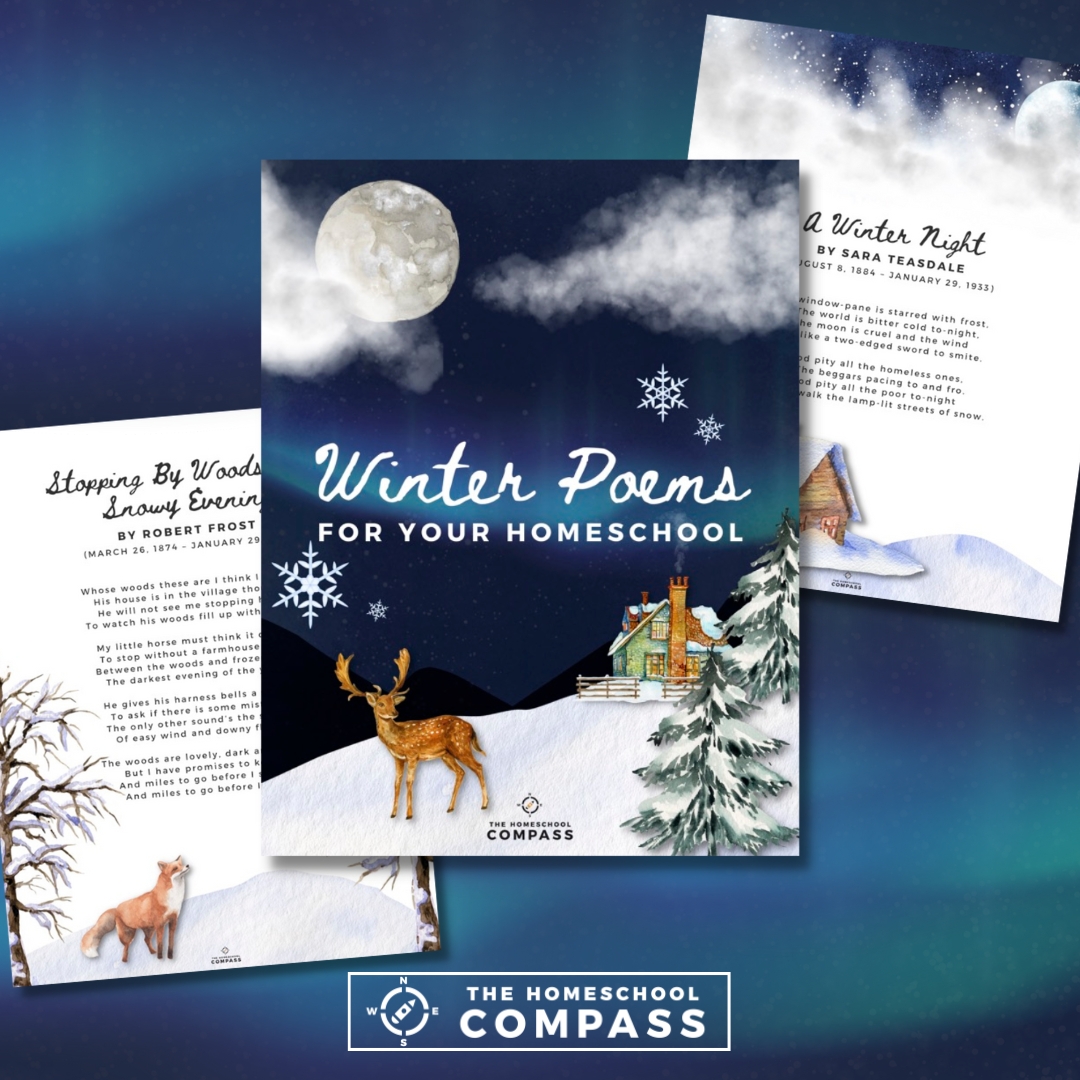 In this printable you will find:
Stopping By Woods on a Snowy Evening by Robert Frost
In the Bleak Midwinter by Christina Rosetti
The Snow-Storm by Ralph Waldo Emerson
Coasting Down the Hill by Anonymous
Winter-Time by Robert Louis Stevenson
The More It Snows by A. A. Milne
Woods in Winter by Henry Wadsworth Longfellow
Birches by Robert Frost
Snow by Walter de la Mare
Spellbound by Emily Brontë
A Winter Night by Sara Teasdale
The First Snowfall by James Russell Lowell
White Fields by James Stephens
Snowflakes by Henry Wadsworth Longfellow
The Shortest Month by Adeline Whitney
Picture Books in Winter by Robert Louis Stevenson
If you share a photo of your winter poetry learning on Instagram be sure to tag us @homeschoolcompass or use the hashtag #homeschoolcompass We love seeing how you and your family use these printables!
Here are some more winter homeschool ideas you might enjoy: