This post contains affiliate links. Thank you for supporting the Homeschool Compass by shopping through our page!
Whether you homeschool year round or take extended time off over the summer, read aloud time is something to hold onto through the summer months.
If you're looking for books that will grab your kids' attention and fuel their imaginations through the lazy days of summer, these are the titles we recommend! These books are all great picks for the six to twelve-year-old age range, though of course younger and older listeners can enjoy as well.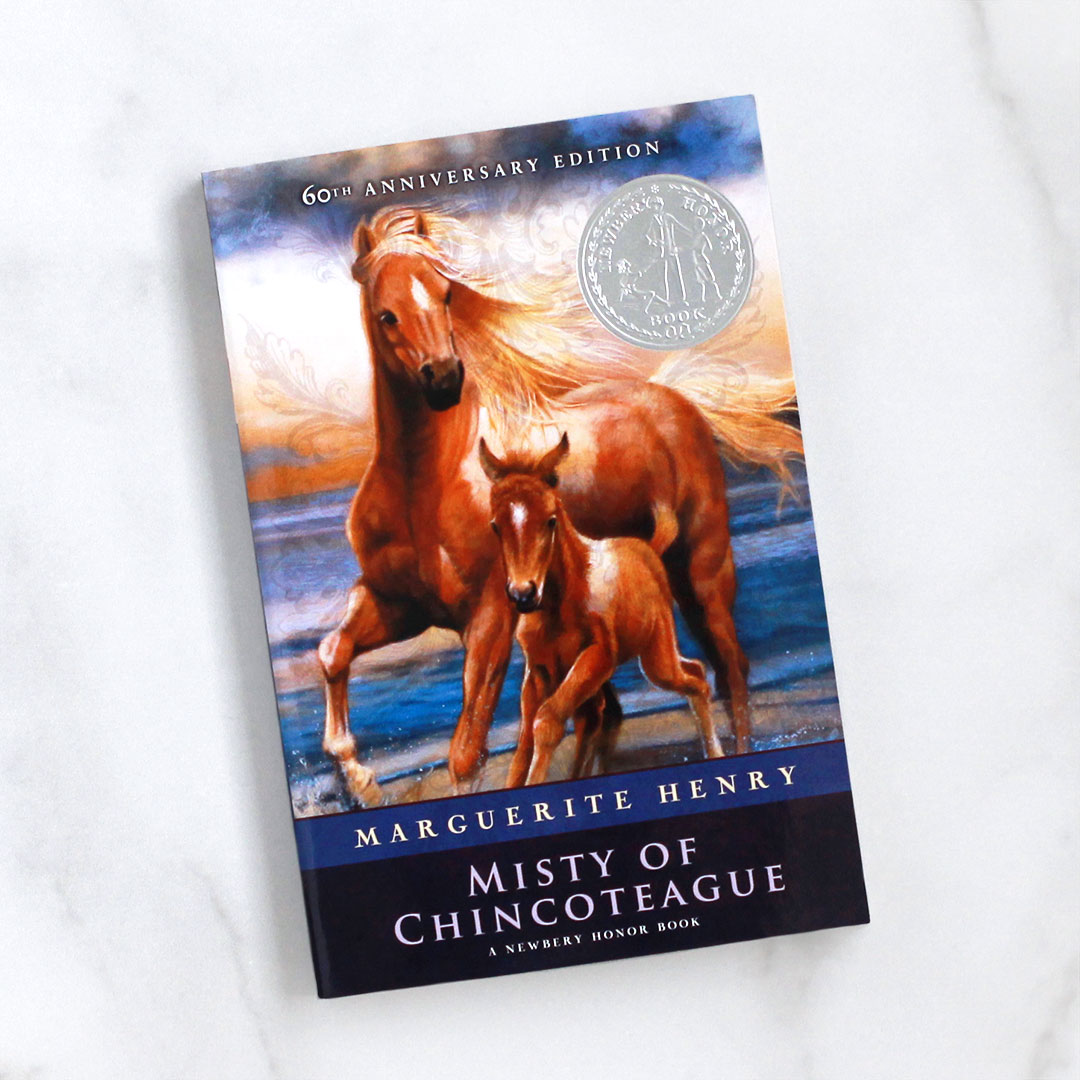 For Paul and Maureen Beebe, summer means Pony Penning Day, the day when the round up men drive wild ponies from Assateague Island across the channel to Chincoteague to sell at auction. For the past two summers they have watched as a wild mare called the Phantom eludes capture. Paul and Maureen are determined to catch the Phantom and her foal Misty, but can the wild mare be subdued, and will the children be able to earn enough money to buy both Phantom and Misty in time for the auction? This book contains relatable characters, vivid writing, and lovely depictions of life in 1940s coastal Virginia.
When the Penderwick family travels to the Berkshires to spend vacation in a rented cottage on the Arundel estate, a summer of adventures await. Sprawling gardens to explore, an attic filled with treasures, and friends to make in Jeffrey, the son of the estate's owner. The four Penderwick sisters find Jeffrey to be the perfect companion for their escapades, but Jeffrey's mother, the cold-hearted Mrs. Tipton, and her arrogant beau, Dexter Dupree, don't approve. When Mrs. Tipton and Dexter resolve to send Jeffrey away to military school, the sisters scheme to defend their friend. The result is a charming story full of humor and nostalgia. And with three more books in the series, there is plenty of Penderwick goodness to enjoy!
Little Men by Louisa May Alcott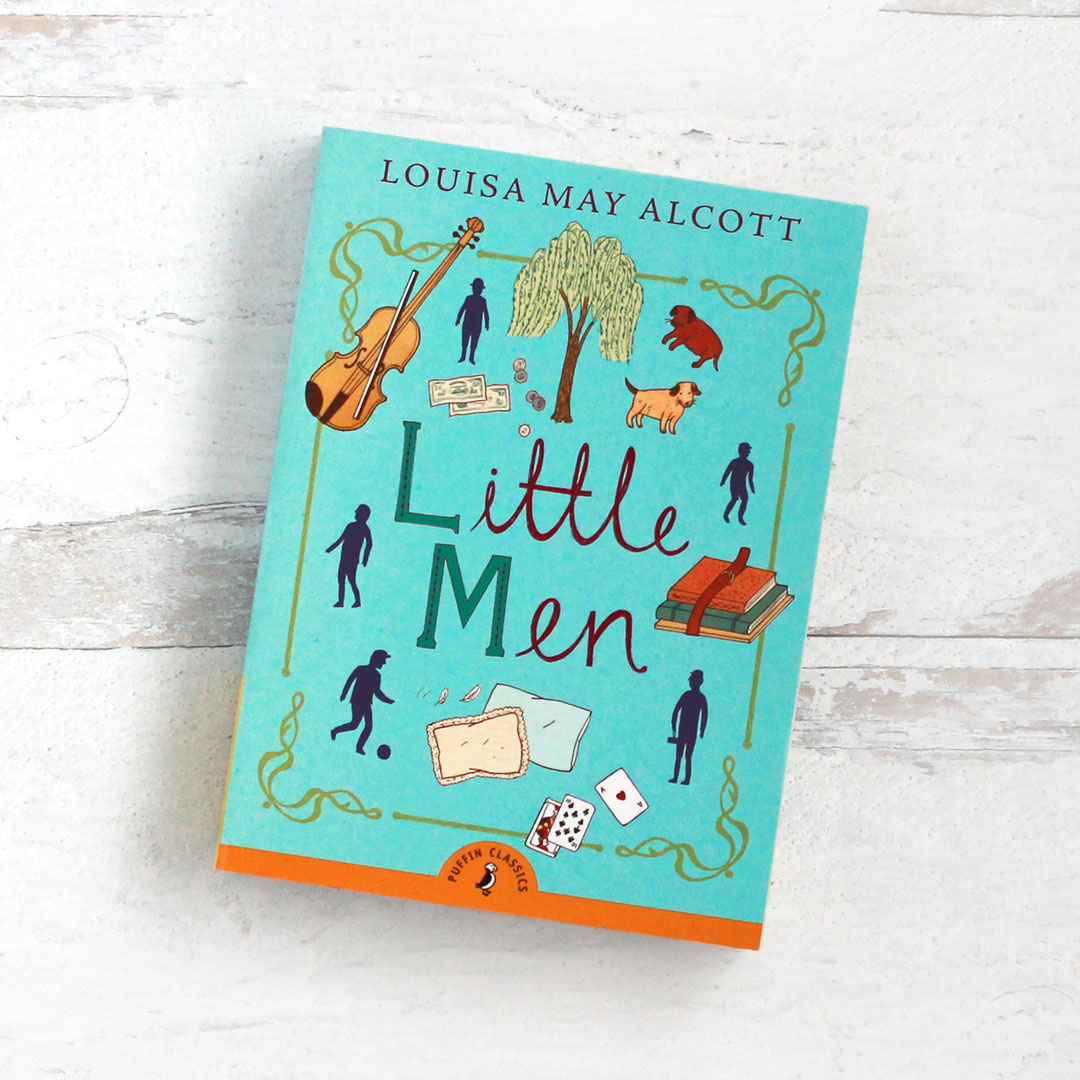 This classic sequel to Little Women is set at Plumfield, the estate Jo inherited from her Aunt March and turned into a school for boys in need of care and discipline. The story follows endearing characters like the timid orphan Nat, the wild runaway Dan, and the impetuous little lady Nan, as Mother and Father Baer help them to smooth out their faults through loving training and atmosphere of goodness and beauty. I love how the author describes summertime at Plumfield:

July had come, and haying begun; the little gardens were doing finely and the long summer days were full of pleasant hours. The house stood open from morning till night, and the lads lived out of doors, except at school time. The lessons were short, and there were many holidays, for the Bhaers believed in cultivating healthy bodies by much exercise, and our short summers are best used in out-of-door work. Such a rosy, sunburnt, hearty set as the boys became; such appetites as they had; such sturdy arms and legs, as outgrew jackets and trousers; such laughing and racing all over the place; such antics in house and barn; such adventures in the tramps over hill and dale; and such satisfaction in the hearts of the worthy Bhaers, as they saw their flock prospering in mind and body, I cannot begin to describe.



As a child I loved reading about how the children each tended their own little gardens, raised their own pets, and experimented with entrepreneurial endeavors. They also get into a fair number of scrapes, with Mother Baer gently calling them back to their best selves.
Emily lives in an old farmhouse in the sleepy little town of Pitchfork, Oregon. Adventures are few and far between until Emily's mind starts spinning. Soon she has bleached a plowhorse white and accidentally intoxicated her father's hogs. But Emily's deepest wish is to bring a library to Pitchfork – what could be more luxurious? Will Emily's imagination and determination help her rally the town around the cause, or will this idea be a flop like so many of her others. While lesser known than her Ramona books, this story has just as much of Beverly Cleary's trademark humor and warmth to share.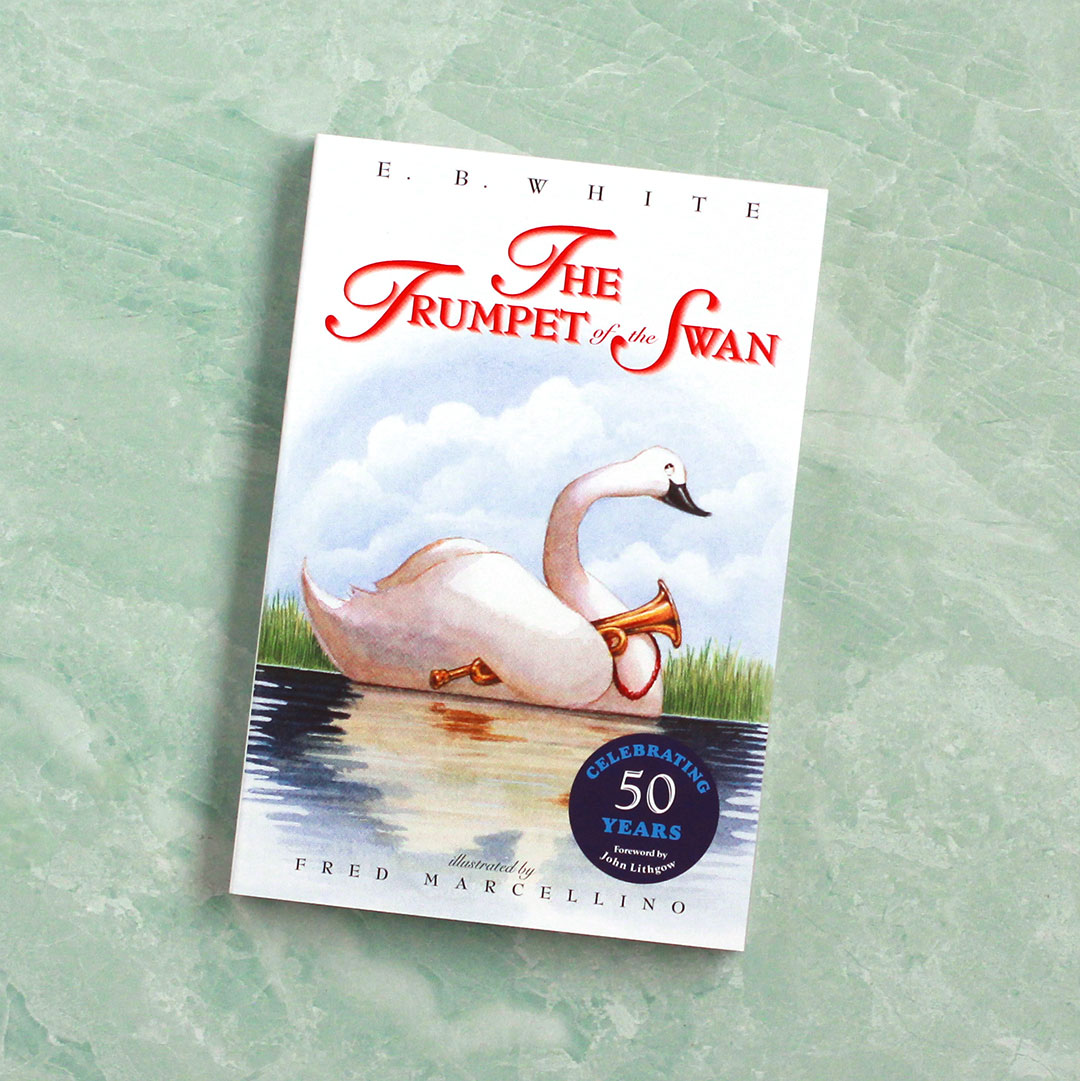 Any of E. B. White's three novels for children would make excellent summer read-alouds (the other two being Charlotte's Web and Stuart Little) but I'm especially fond of the Trumpet of the Swan. In this story we meet the eleven-year-old nature lover Sam Beaver who observes a family of Trumpeter Swans and befriends the young swan, Louis, who was born without the ability to trumpet. When Louis's father steals a trumpet for his son to help him communicate, Louis sets off on a quest to earn money to pay for the stolen trumpet and to woo a mate. His adventures take him across the country from the Montana wilderness to a summer camp on the Great Lakes to the Boston Public Garden and back again. This playful tale includes comedy, beautiful nature writing, endearing characters, and a satisfying ending – the perfect read-aloud for all ages.
What could be more perfect for your summer reading than an adventure story of a family shipwrecked on a deserted island who must use their hard work and ingenuity to survive in the jungle wilderness? You'll journey with the four Robinson boys as they come to thrive in their new island home: building a treehouse, raising livestock, taming jungle animals, and more. This book is sure to inspire hours of imaginative play!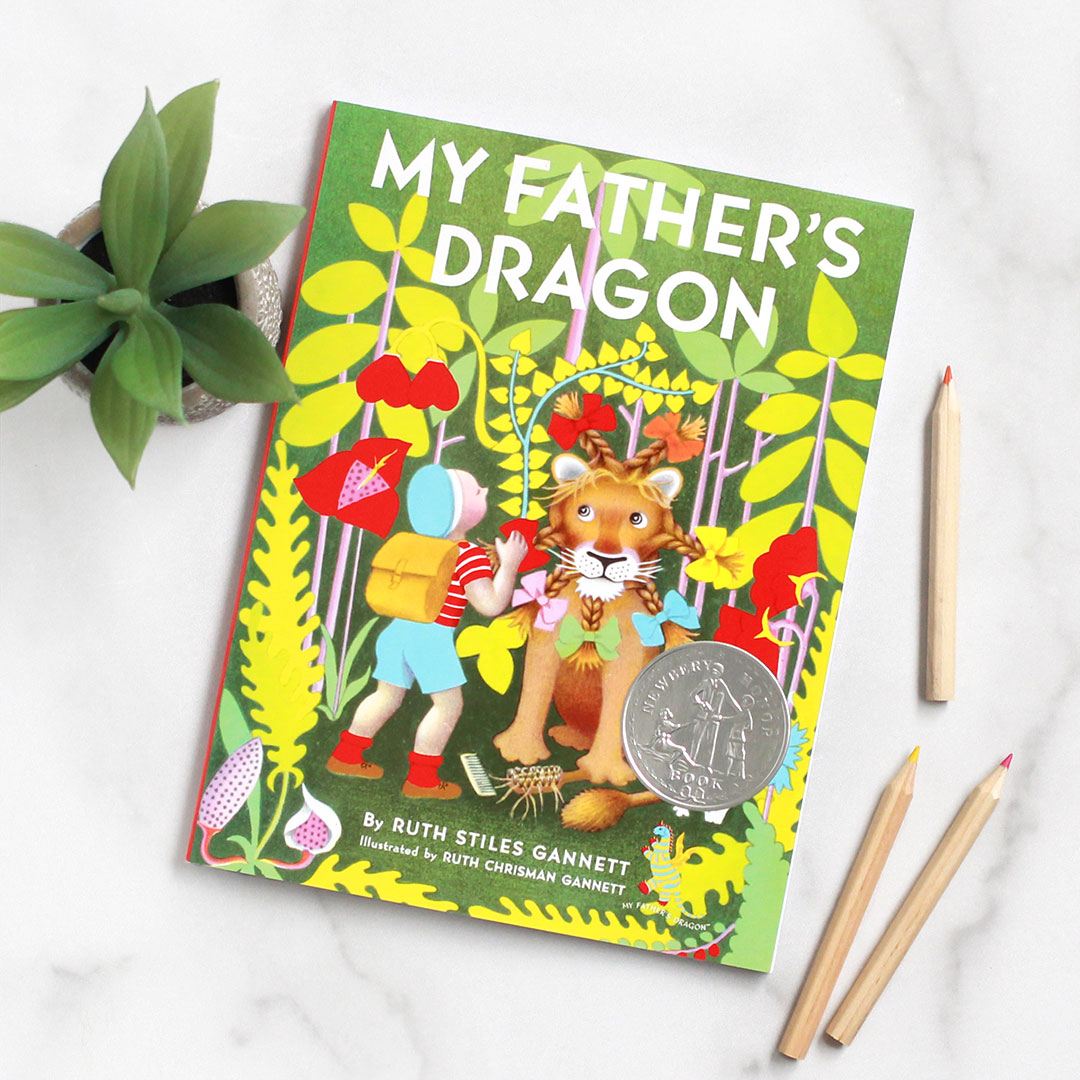 This Newbury Honor book is the first in a trilogy of tales written in the 1940s by Ruth Stiles Gannett. It tells the story of Elmer Elevator, who runs away to Wild Island to rescue a baby dragon, bringing along an assortment of items including chewing gum, pink lollipops, rubber bands, a toothbrush, magnifying glasses, and more. With the help of these possessions, Elmer is able to get past the many jungle animals that stand in his way. Imagining how each item will be put to use is part of the fun of this story! If your family enjoys this book, be sure to check out the sequels, Elmer and the Dragon and The Dragons of Blueland, for more of Elmer Elevator's escapades.

Professor William Waterman Sherman intends to cross the Pacific Ocean by balloon, but three weeks later, he is picked up by a steamship in the Atlantic amidst the wreckage of twenty hot air balloons. He describes his fateful journey in which a seagull punctured his balloon forcing him to crash land on the volcanic island of Krakatoa. There the professor discovers a world of unimaginable wealth, eccentric inhabitants, and incredible balloon inventions. Winner of the 1948 Newbery Medal, this is a classic story that is worth revisiting.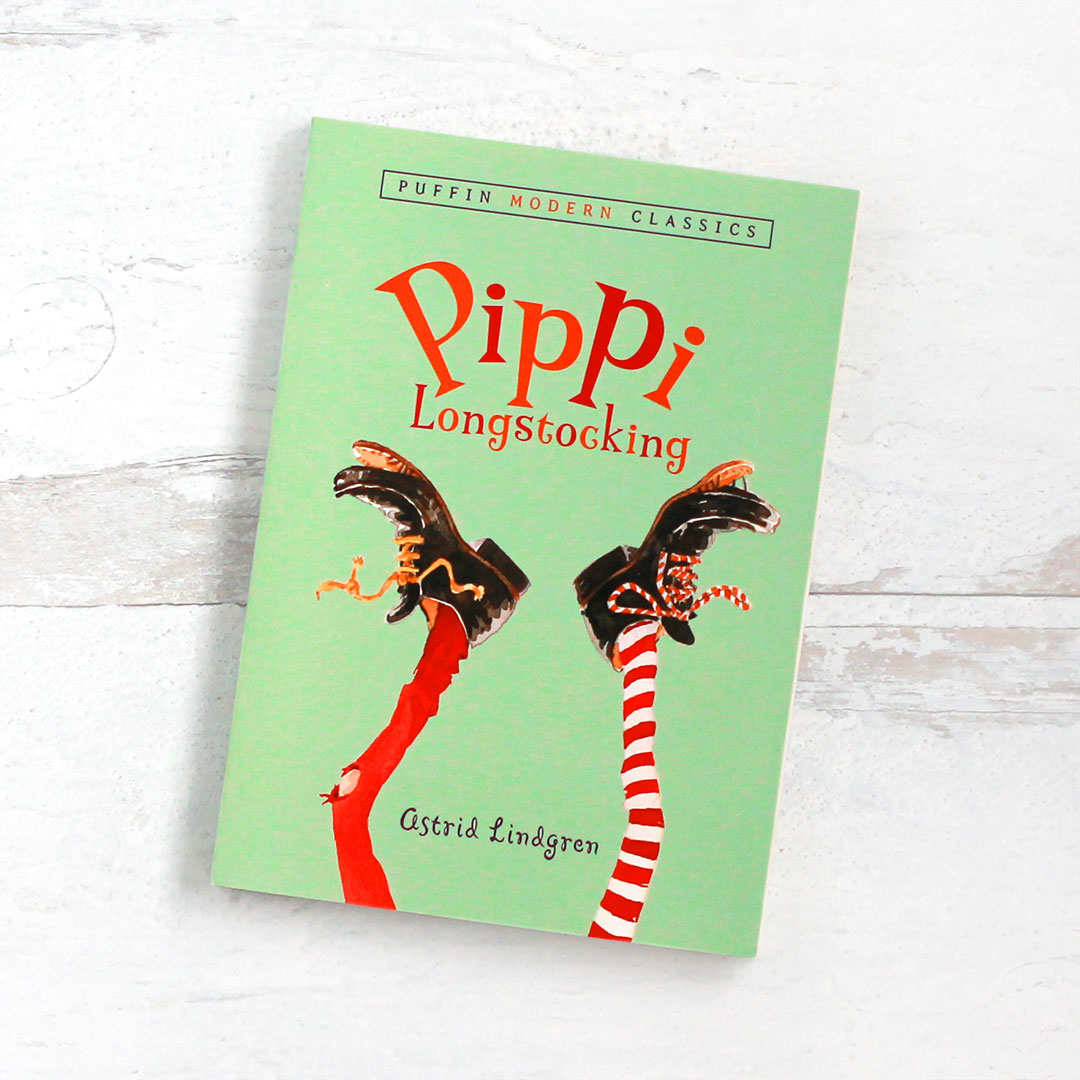 If you haven't yet read Pippi Longstocking with your kids, summer is a great time to do it. Your kids will love the antics of this spunky girl with bright red pigtails who lives with her horse and her monkey in Ville Villekula with no parents to put a damper on her outlandish schemes. Not only does Pippi possess super human strength (she can lift her horse with one hand), she is wild and unpredictable and leads her awestruck neighbors Tommy and Annika on one adventure after another.
This clever adventure story begins with an unusual newspaper advertisement: "Are you a gifted child looking for extraordinary opportunities?" Dozens of children respond to the ad, but only four have the ability to pass the complex series of tests and puzzles that follows: the logical, problem-solving orphan Reynie Muldoon, the shy speed-reader Sticky who has a photographic memory, the athletic and creative circus performer Kate Weatherall, and the sensitive yet stubbon, seemingly immature Constance Contraire. These four children form the Mysterious Benedict Society. Their mission is to go undercover at the Learning Institute for the Very Enlightened and disarm the hidden transmitter that is sending secret messages through television and radio signals and threatens to cause a global panic. The children must all use their unique gifts and work together to overcome physical and mental obstacles in this tale of unconditional friendship.