This post contains affiliate links. Thank you for supporting the Homeschool Compass by shopping through our page!
This printable activity book guides you through the study of 25 countries over the course of 25 days. It has almost 70 pages, complete with a map of the world, flag flashcards, greetings in different languages, country info sheets, and activity pages. Your child will dive deep into the study of each country's geography, culture, clothing, and cuisine.
Each day comes with a special activity in honor of the country of the day. For example, you will bake butter cookies from Switzerland, do an eruption science experiment like the volcanoes in Guatemala, compete in the Scottish Highland Games in your backyard, and design a Moroccan ceramic tile!
You can download yours HERE.
You will learn about these countries:
Bhutan
Brazil
China
Cuba
Dominican Republic
French Polynesia
Germany
Guatemala
India
Malaysia
Mexico
Morocco
Namibia
New Zealand
Nigeria
Kenya
Panama
Philippines
Samoa
Scotland
Senegal
Spain
Switzerland
Venezuela
Vietnam
This activity book is the perfect resource to get ready for the 2021 Summer Olympics! Pair with these products for an "Around the World" unit study: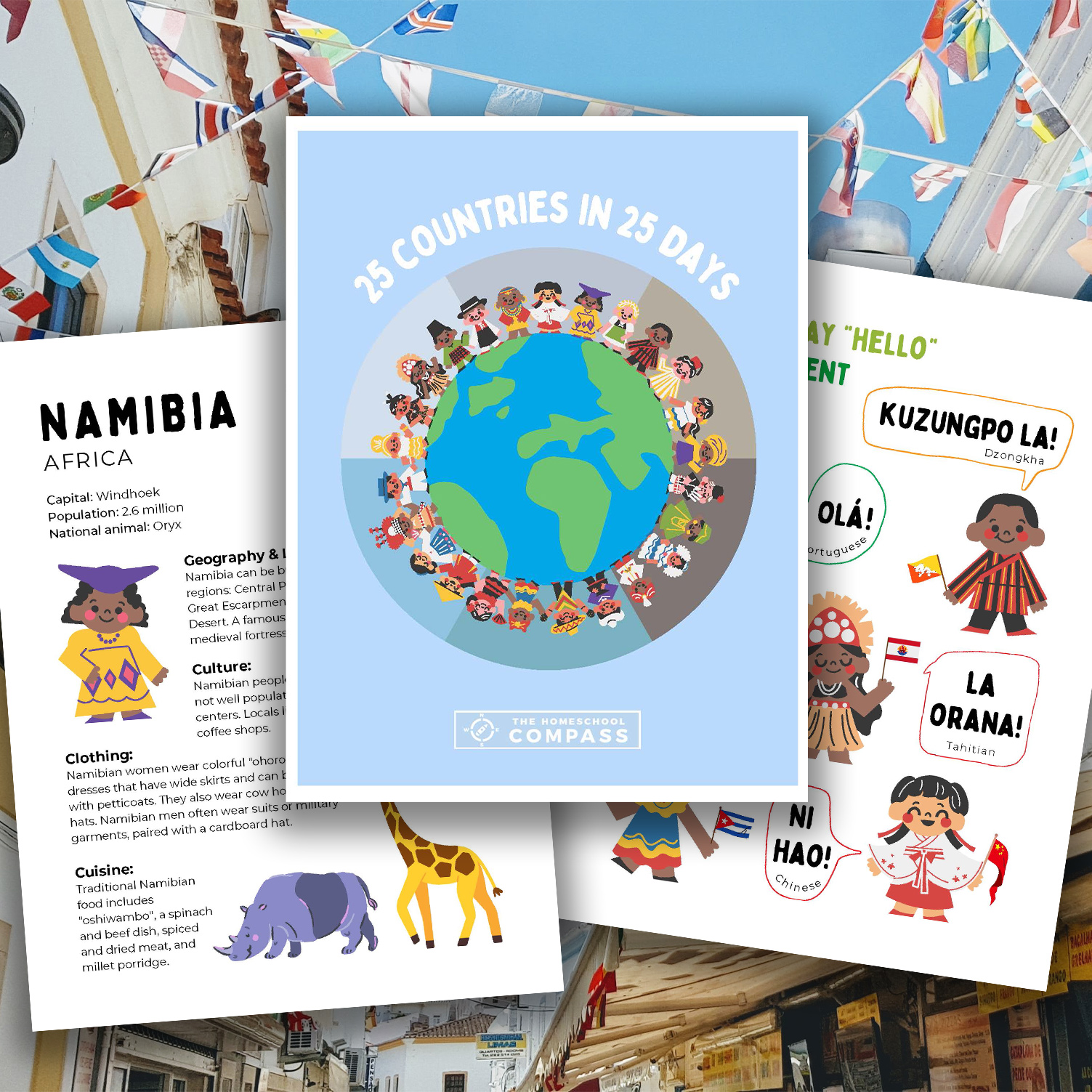 Enjoy this post? Read on, and sign up for our homeschool newsletter!

Homeschooling: A World of Opportunity

Spring Nature Study Printables