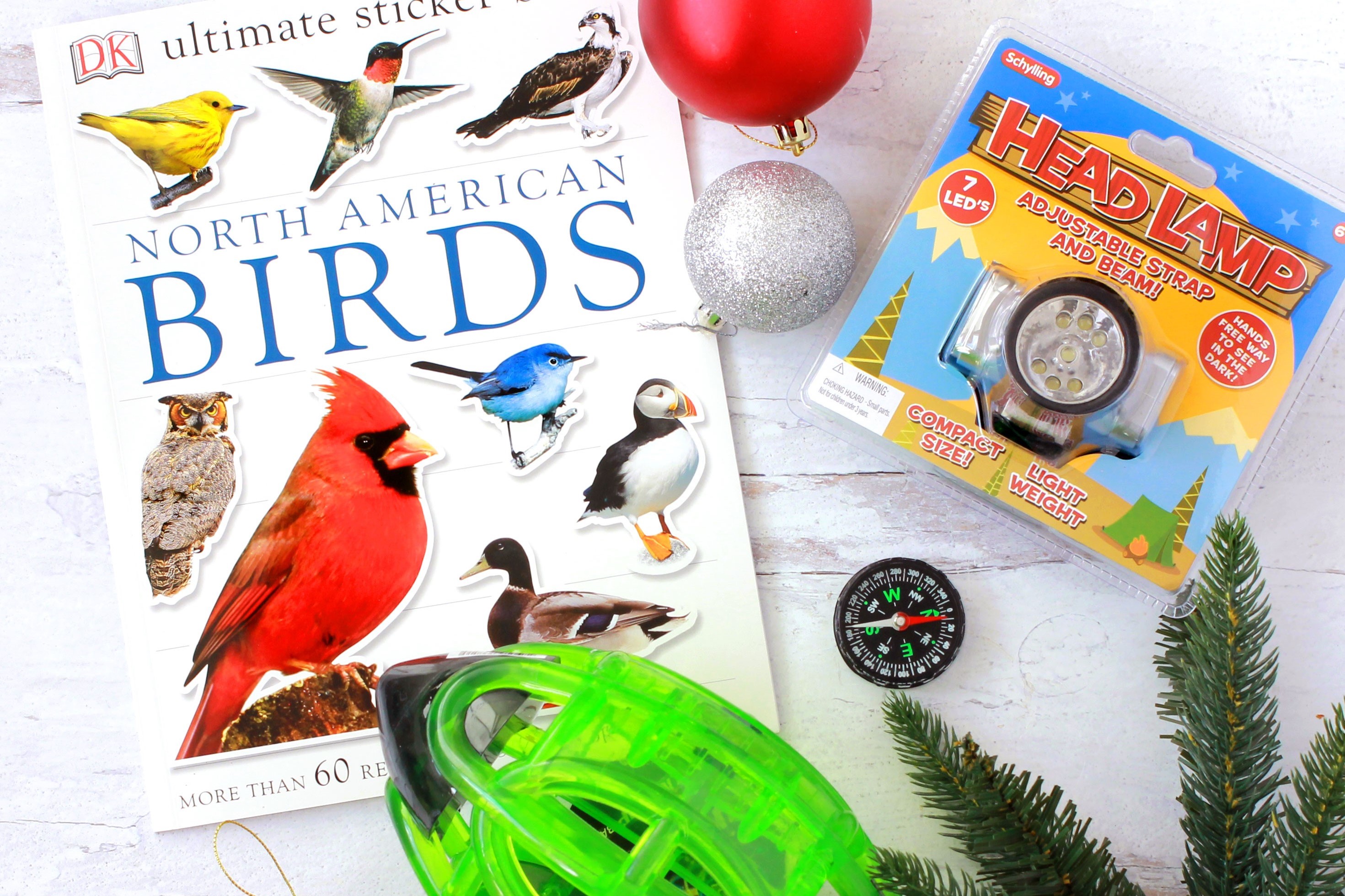 Here are some fun ideas for kids who come alive out in nature and love to explore the world around them!
If your kids are into animal tracks, they'll love these card games. With everything you'll need to play memory match, bingo, and guess the animal games, your kids are sure to get hours of fun out of Animal Tracks!
Use these colorful, photographic stickers to match each bird to its habitat, or create your own picture books and projects.
This light-up football is perfect for active play with super-bright LED lights and an innovative matrix design that makes it easy to throw and catch.
This gorgeous 500 piece puzzle recreates the work of prolific Parisian artist, Nathalie Lété. In a garden bursting with breathtaking color three watchful rabbits nestle amongst wildflowers, berries, vegetables, and mushrooms.
Looking for more puzzles for your young nature lover? Check out these jungle creatures, tropical birds, sea creatures, big cats, and wolves for more puzzle fun. Or get a puzzle to accompany your favorite Julia Rothman books, Nature Anatomy and Ocean Anatomy.
Perfect as a stocking stuffer, this game is designed for kids as young as 4 but entertaining enough to keep even teens and adults engaged searching for the matching creatures on each card. The round cards fit in a study metal case great for tossing into your purse or bag to play while you wait at a doctor's appointment or restaurant.
Another great stocking stuffer for adventurers of all ages, your kids will love being able to light their own path on their next camping expedition or backyard exploration.
What young explorer wouldn't want their very own compass? This durable version comes with a protective cover and a lanyard for easy carrying.
This year-round nature activity book includes 448 ideas for activities to enjoy in nature from catching fireflies in the cool summer evenings; making birdfeeders in the fall from peanut butter, pine cones, and seed; building a snowman in 3 feet of fresh winter snow; or playing duck, duck, goose with friends in a meadow on a warm spring day. You'll find ideas for every season and climate including projects, recipes, destinations, and outdoor games.
More book ideas for your nature lover:
Picture Books
Chapter Books