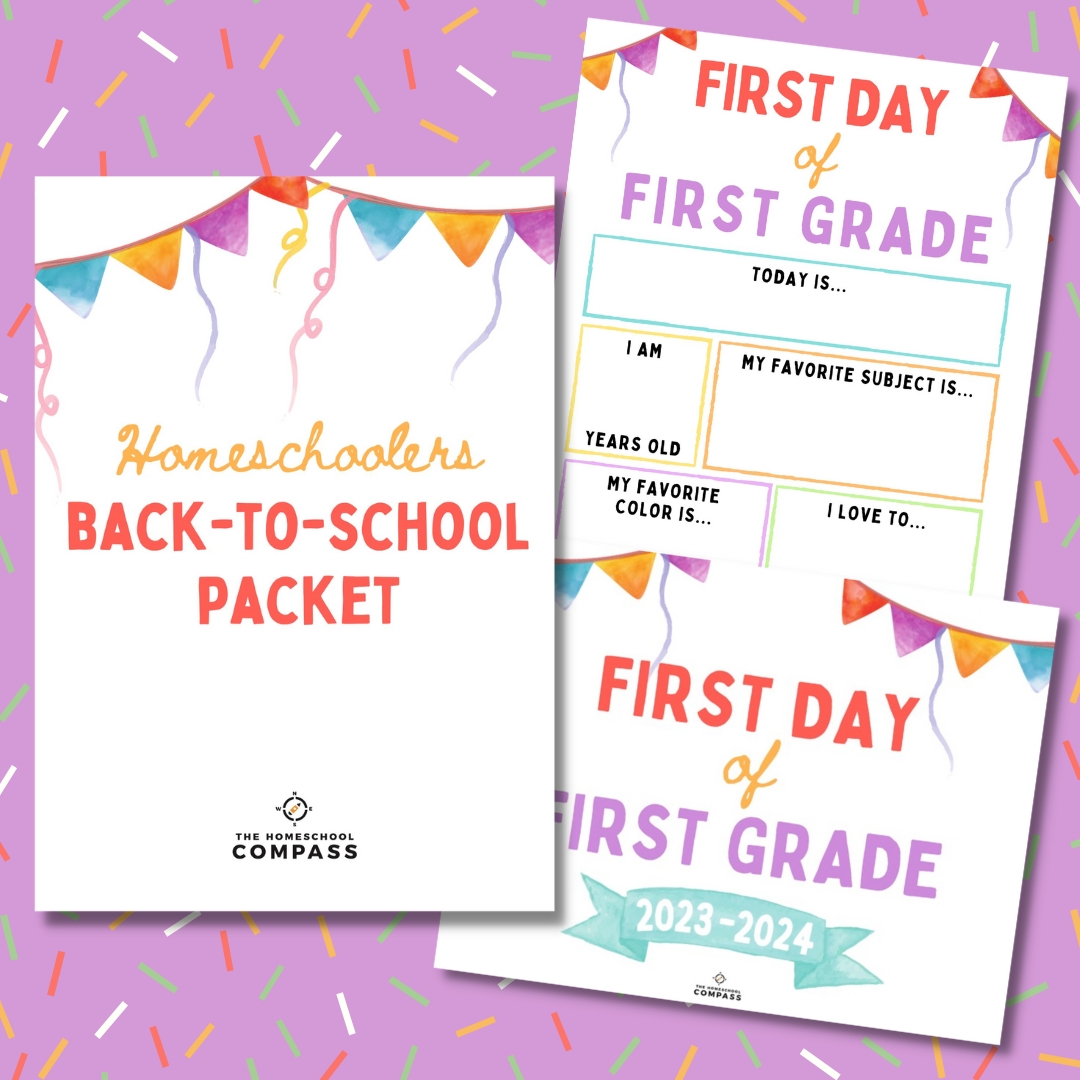 We've got a great Back to School Printable Pack for you filled with resources for your first days of school.
Click here to download these free printables!
In this packet you'll find:
Inspirational Quotes for Your Homeschool We've got 10 quote printables to inspire your homeschool from Scripture verses to words of wisdom from homeschool greats like Charlotte Mason. Choose one to print and frame, put up on the bulletin board in your school room, or hang on the refrigerator to keep you encouraged throughout the day!
Back to School Snapshot We designed a colorful one-page printable to capture a snapshot of who your child is as they start this new school year. Writing prompts like 'Your favorite color' and 'Your favorite school subject' are fun to look back on year after year and remember where your child was at this moment in time.
First Day of School Signs These colorful signs for each grade are perfect for your Back to School photo ops. Print the ones that match the grades you need to have all your first day of school photos looking sharp.
This post is Part Six of our Back to Homeschool series. Check out some of our other new Back to School articles below:

5 Strategies for Back to School Success

Begin the New Year Thanking God for Your Homeschool

10 Back to School Traditions for Homeschoolers

How to Set Up Your Homeschool Space for Maximum Learning

Stocking the Pantry with Self-Serve Snacks for the School Year