As we look ahead to the Christmas season, we wanted to share some of our favorite gift ideas for the homeschooling family. No matter the age or interest of your children, we hope you'll find something in this list to pique your interest. And if you're looking for some gift ideas for a special homeschool mom in your life, we've got that covered too!
Gifts for Babies, Toddlers and Home Grown Littles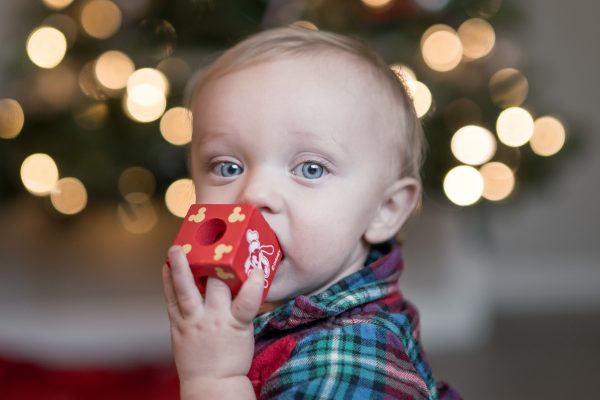 Water Wow! painting books
Little ones love these colorful sturdy painting books, and parents love that there's no mess! Kids can use the refillable water pen to paint each scene and watch the colors and patterns appear. Wait a few minutes and the page dries, so you can paint again and again.
Music by JJ Heller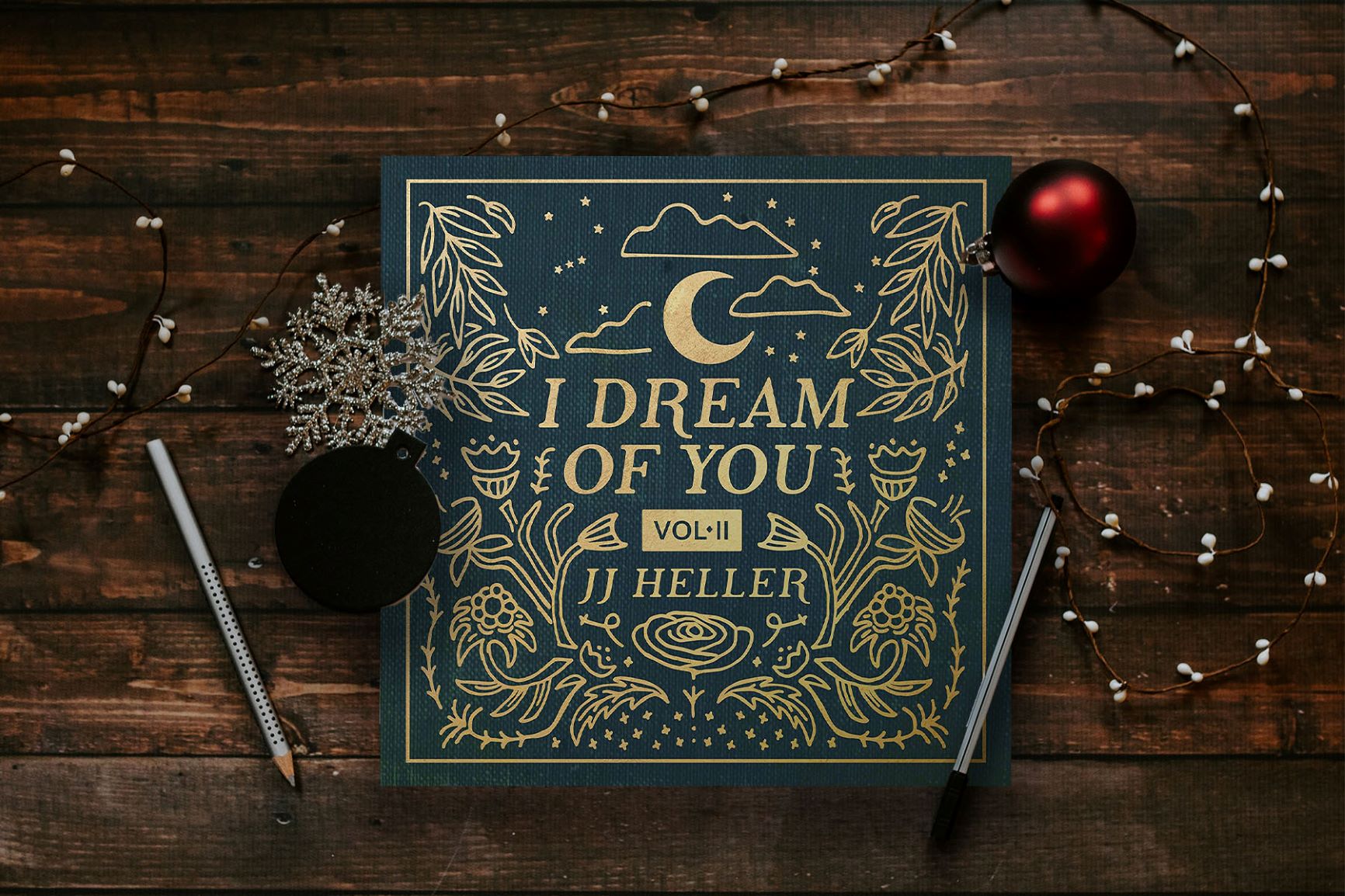 These songs are perfect for a gentle morning wake up, rocking a child to sleep, or just adding a soothing soundtrack to your day. Our littles especially love "I Get to Be the One," and "Hand to Hold." JJ also has a lovely Christmas album.
A cute chewy toy
A flexible, chewy Sophie the Giraffe makes a great stocking stuffer for a teething infant or toddler.
Beautiful stories to listen to
We love the audio recordings by Jim Weiss for filling our preschoolers' minds with rich vocabulary and meaningful stories. This one is perfect for bedtime listening or for an afternoon quiet time with a little one who is adamant they don't need a rest!
A lullaby teddy bear
This super soft teddy bear plays the tune of "Jesus Loves Me". The perfect gift for any baby, toddler or preschooler who loves something cozy to snuggle.
Noah's Ark themed shape sorter
This fun take on the traditional shape sorter has chunky wooden animal pieces for little hands to slide into a sturdy two-story Noah's ark. Toddlers and preschoolers will love playing with the colorful animals while learning about a beloved Bible story.
Gifts for Nature Lovers and Adventure Kids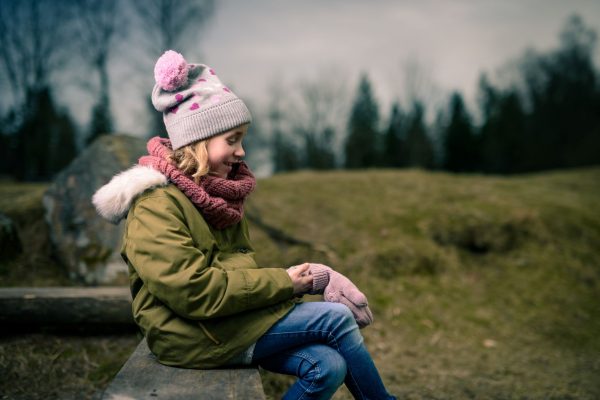 A fully loaded adventure backpack
Stock a backpack with a sturdy water bottle, some favorite granola bars or packets of trail mix, a magnifying glass for examining objects that you want to study but can't bring home, a pair of binoculars, a real compass, and a lightweight field guide or two on your child's favorite topics.
A camping journal to record nature adventures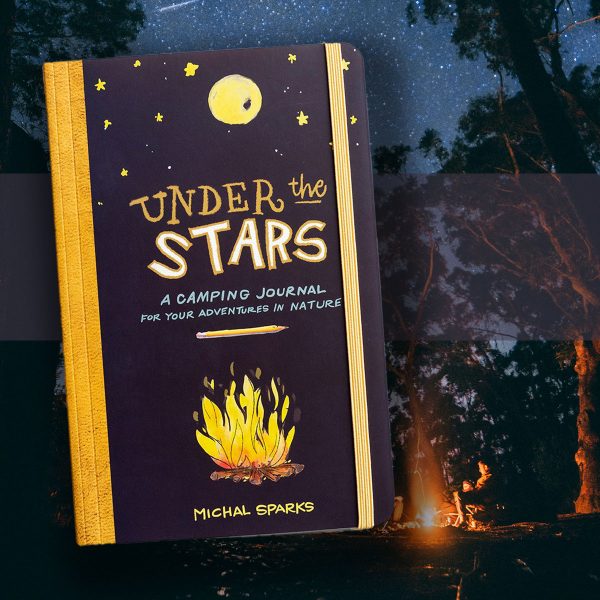 We love the idea of keeping a camping journal to record the places you've explored over the years. This book has a place to log where and when you've camped, favorite memories, the meals you ate, and what you liked (or didn't) about the location. Great for savoring your camping experiences and planning future expeditions!
Nature kits
There are so many great activity kits to stimulate kids' curiosity and help them engage with the outdoors. We love this kit that gives your little nature lover supplies to raise their own butterflies from caterpillar to chrysalis to butterfly including a collapsible butterfly habitat, a magnifying glass, an activity guide and a voucher for five live painted butterfly caterpillars.
A nature-themed necklace
This adorable butterfly and cross pendant necklace will remind your nature enthusiast of the truth of 2 Corinthians 5:17. This would make a great stocking stuffer as well!
Adventure books
A book to stoke your child's enthusiasm for the outdoors makes a great gift. The Kid's Outdoor Adventure Book is a classic written by the editor of Birds & Blooms magazine. Organized around the 4 seasons, it gives kids 448 ideas for great things to do in nature before you grow up.
Climbing Trees and Muddy Knees: The Kids' Guide to Getting Unplugged and Getting Outside is another excellent book for young adventurers. With topics like building a shelter, making a fire, reading a map, and using a compass, your kids will learn valuable survival skills and be inspired to take on new challenges.
National Parks board game
National Parks Get Wild is a fun, fast-paced board game for kids ages 6 and up. As players race to return animals to their appropriate ecosystem, kids are exposed to National Parks like the Grand Canyon, Yosemite, Yellowstone, Everglades, Crater Lake, Great Smoky Mountains, Cape Hatteras, Acadia, Badlands, Rocky Mountain, North Cascades, and Zion.
Gifts for Aspiring Artists and Creatives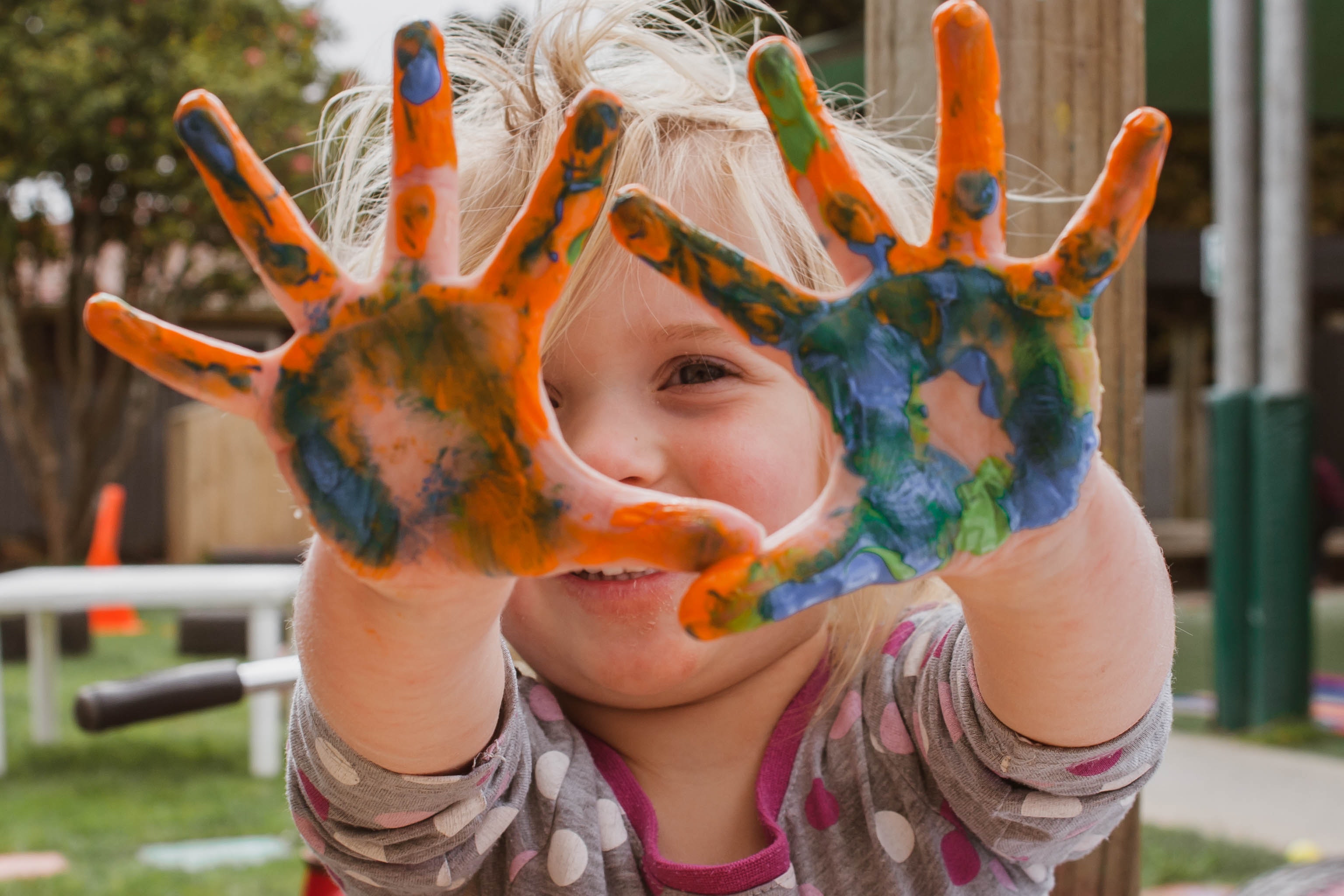 Craft kits
There are so many excellent arts and craft kits out there. We love this colorful set of stringing beads for hours of jewelry making fun. The Young Artist Learn to Paint set is a great gift for a child who wants to take their painting to the next level by learning new techniques. And the Tiny Art Studio by Klutz Press is a cute way for kids to explore art history and pop culture while creating their own mini masterpieces.
An alphabet stamp kit
With sturdy wooden stamps for every letter of the alphabet in both upper case and lower case as well as a four color stamp pad, your child will be able to make all kinds of fun messages and cards.
Stained glass art
These beautiful stained glass art kits from Melissa & Doug are a wonderful project for your artistic child. The dolphin one is our favorite!
Art supplies
Art supplies are a great consumable gift that inspires hours of creative play. Christmas gifts are a great place to splurge on unique or unusual supplies that you wouldn't ordinarily stock. And from colored pencils to sidewalk chalk to twistable crayons, they often make the perfect stocking stuffers!
A literary coloring book
Your child can color their own Beatrix Potter story or scene from the Chronicles of Narnia with these coloring books inspired by great works of literature.
Gifts for Builders, Scientists and Budding Engineers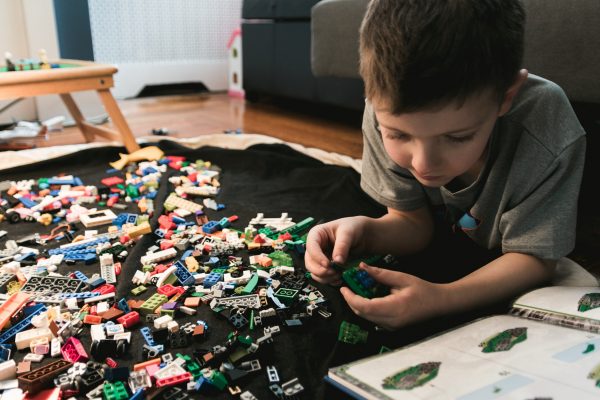 Snap Circuits
Snap Circuits are the perfect gift for an engineering mind! Each kit provides hours worth of hands-on learning and experimenting.
Magna-Tiles
These are one of those timeless gifts that kids return to over and over again for years, and they're sturdy enough to pass down through the family. Such a great catalyst for imaginative play!
Contraptions
This simple set of stacking wood planks provides everything kids need to build elaborate ball track structures with planks, chutes, funnels, and crazy contraptions like the Black Hole and Bounce Plate. The opportunities for creativity and experimentation are endless.
A scientist costume
This scientist costume set from Melissa & Doug comes with a white lab coat, goggles, a name tag, and non-breakable beaker, test tube, petri dish, and measuring spoons. Sure to inspire lots of great imaginative play for your 5 to 8 year old.
Squishy Human Body Kit
With this STEM kit, kids mix and mold squishy organs out of slime and putty and place them in a transparent human body. If your kids are into slime, this is a fun way for them to learn about human anatomy and body systems in a fun tactile way.
Astronaut shirt
This fun stargazing tee will remind your young space enthusiast to shine like the stars in the sky!
Classic wooden blocks
This is another timeless toy that can be passed down for generations and used for endless hours of imaginative play. With cylinders, arches, columns, rectangles, and squares your child will be able to build just about anything they can dream up.
Gifts for Young Bookworms and Wordsmiths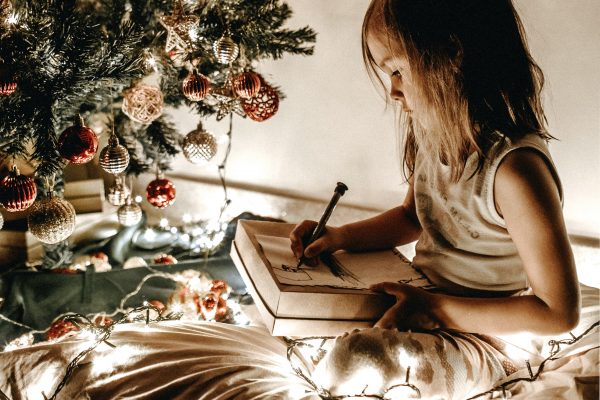 A fancy boxed set of books
Depending on your child's taste, a set of classics from a favorite author or a boxed set of a beloved series can make the perfect gift. We love the exquisite Puffin in Bloom collection featuring Little Women, Anne of Green Gables, Heidi, and A Little Princess, a boxed set of The Chronicles of Narnia by C. S. Lewis, or the Little House on the Prairie series by Laura Ingalls Wilder.S
Bananagrams!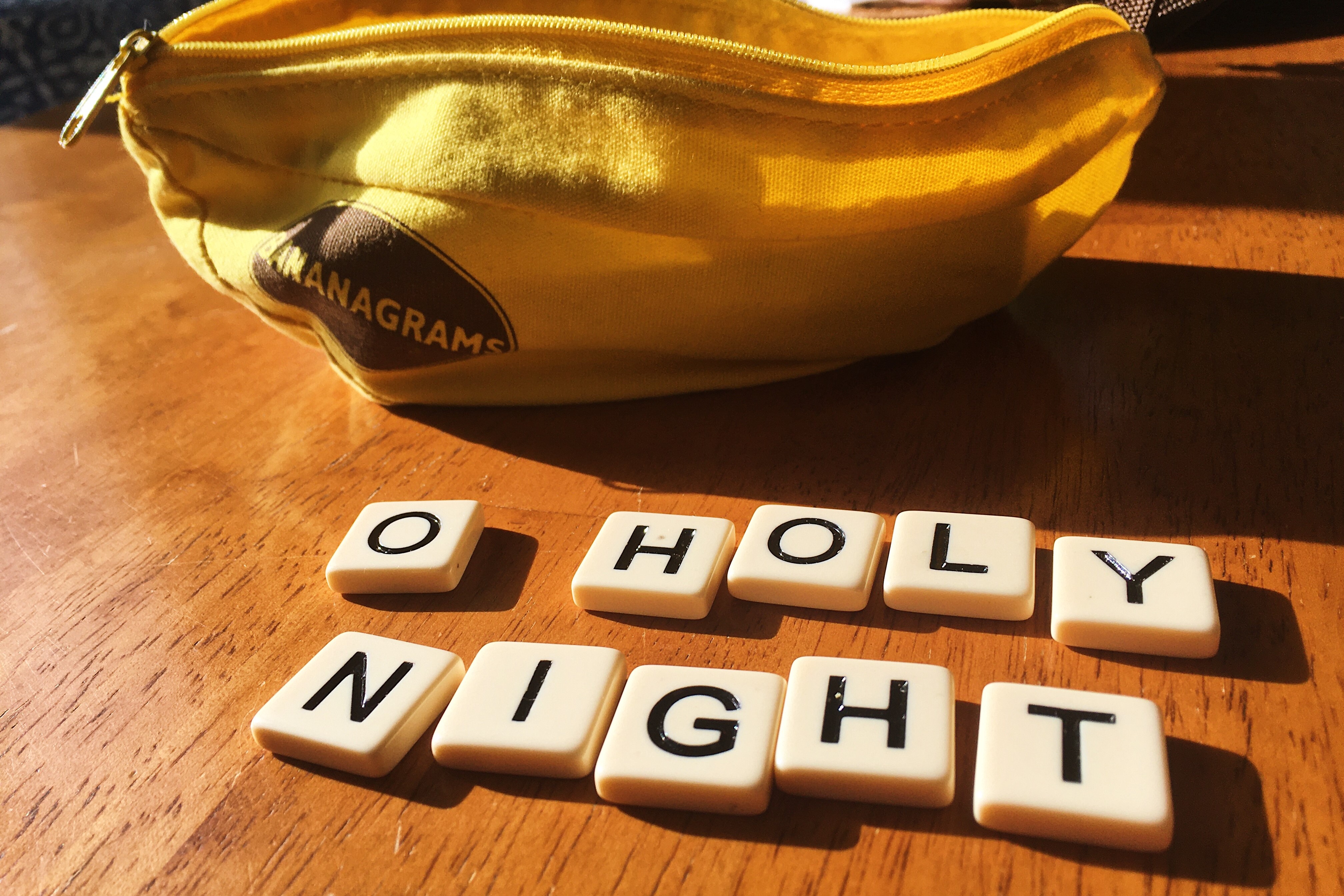 This fun word game is a mix of Scrabble and Boggle. With letter tiles that tuck into a zippered banana shaped pouch, this game is easy to take on the road with you and perfect for sliding into a Christmas stocking.
Cheery pencils
Stamped with encouraging messages like "Jesus Loves You" and "Hope Always" these inspirational pencils make a great gift for your budding writer!
A booklight for bedtime reading
A flexible book light that clips onto the page is a must-have for your young bookworm. This would make another great stocking stuffer!
Gift Ideas for the Homeschool Mom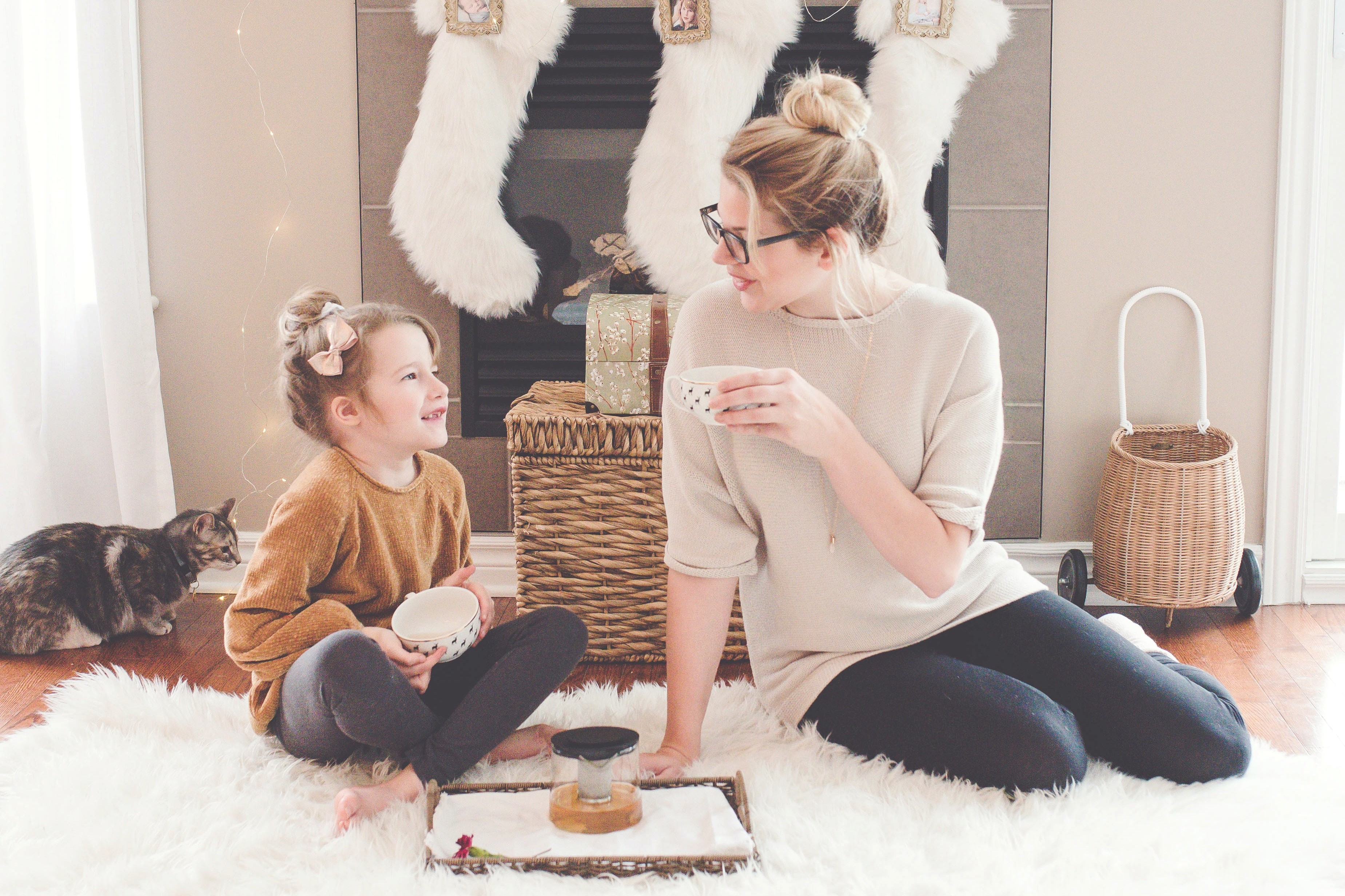 A lovely tea storage box
An attractive place to keep your tea bags is a wonderful way to elevate your homeschool morning time or poetry tea. We like this colorful tea box with its reminder to "Remember the day's blessings, forget the day's troubles."
Some uplifting artwork
We love art that helps turn our hearts toward Christ in the bustle of our busy homeschool days. Some of our favorites include this 'In the Morning When I Rise Give Me Jesus' banner, a framed Love Never Fails piece with blue flowers, and this Be Still and Know That I Am God pallet art.
Pretty notebooks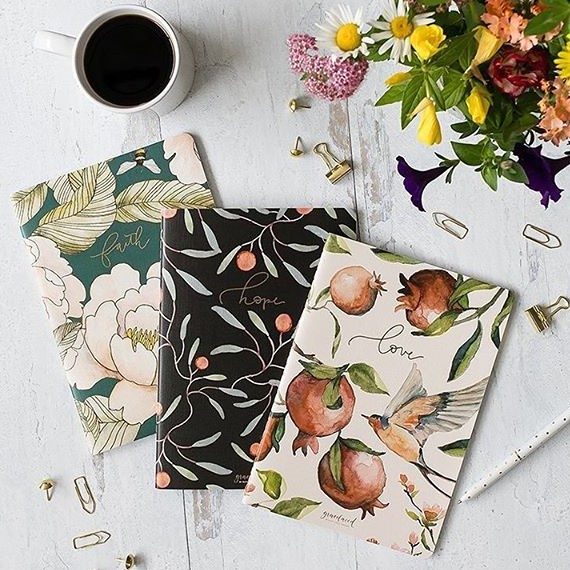 Homeschool moms keep lots of lists, and we can never have too many blank pages to fill. These beautiful lined notebooks by Ruth Chou Simons of GraceLaced are the perfect place to record all your plans and ideas.
Watercolor mugs
What homeschool mom wouldn't love this beautiful boxed set of mugs covered with watercolor flowers? Each mug has a different Scripture verse to remind you of God's love and faithfulness.
An inspiring read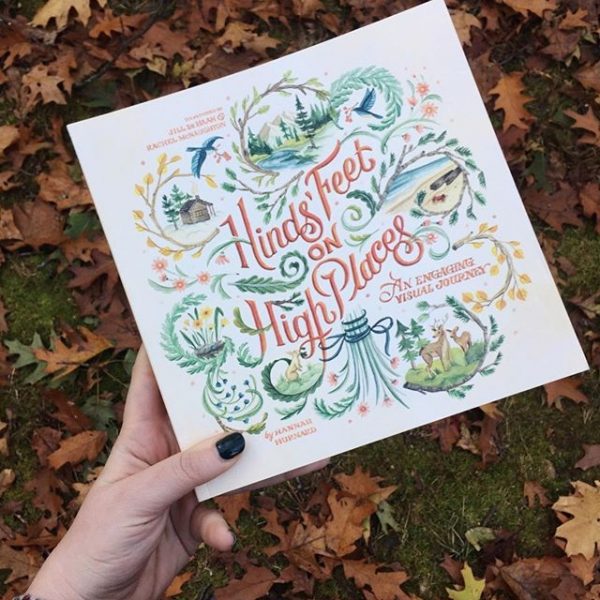 Any of these powerful books would be a worthwhile addition to the homeschool mother's bookshelves: