Enrich your nature study with this free printable packet all about trees! This activity book has over 40 pages of educational and fun worksheets, fact sheets, diagrams, and more. Learn about how trees grow, different types of trees, shapes of trees, and all the facts you need to know, from why trees have bark to why some trees' leaves change color in the fall and some don't.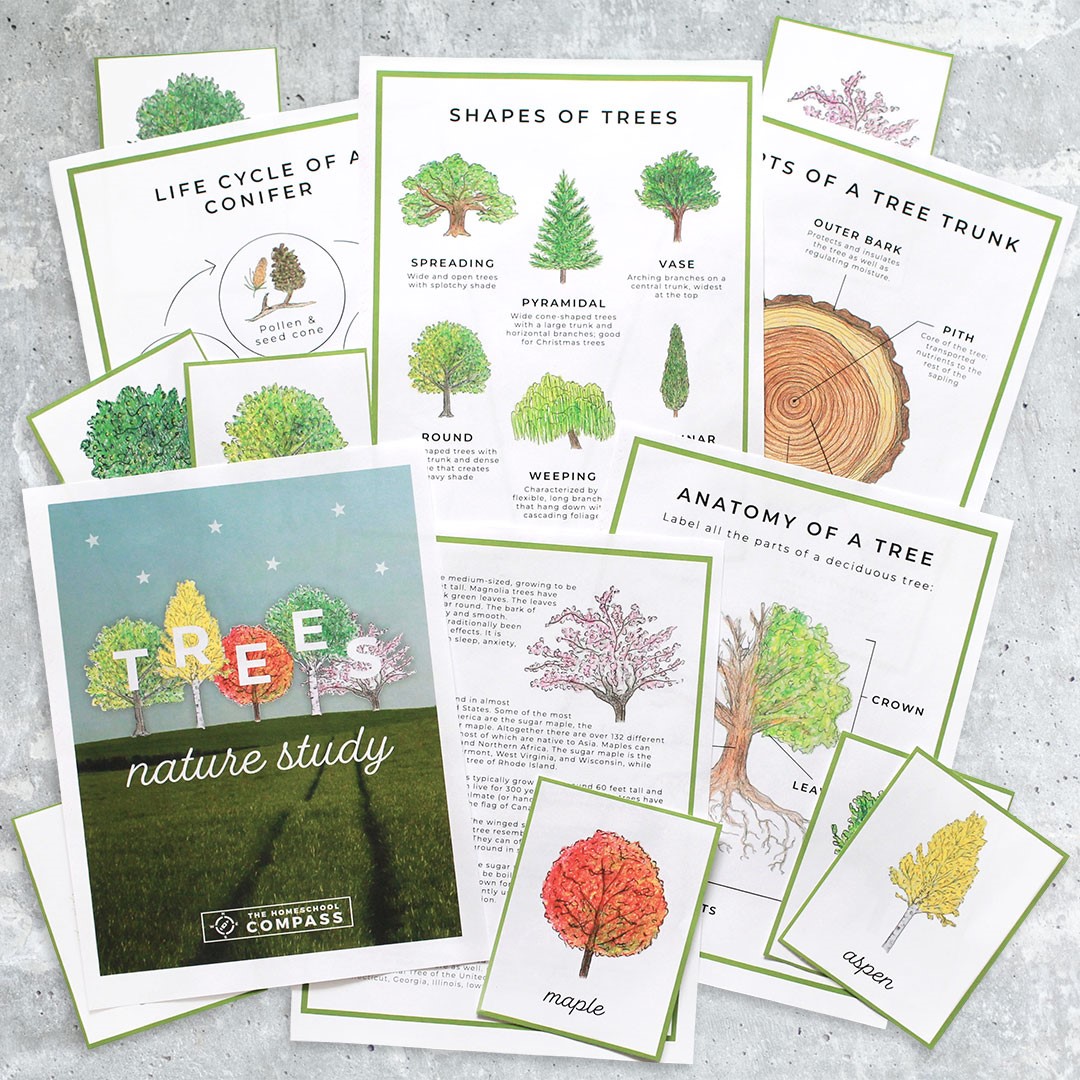 In this packet you will find:
Types of Trees Encyclopedia
Tree Flashcards
Shapes of Trees Activity
Deciduous vs. Coniferous Trees Worksheet
Life Cycle of Trees Activity
Anatomy of a Tree Diagram
Parts of a Tree Trunk Diagram
Fruits that Grow on Trees
Trees in Each Season Journal
Crossword Puzzle
You can download your free PDF here. Head into the forest and start exploring and learning about God's great creation!
We always love seeing how you and your family use these printables in your homeschool. If you share a photo on Instagram be sure to tag us @homeschoolcompass or use the hashtag #homeschoolcompass