This post contains affiliate links. Thank you for supporting the Homeschool Compass by shopping through our page!
Having homeschooled her own two children from birth to high school graduation, Tina now serves as a passionate advocate and mentor for homeschool parents. She curates the Homeschool Resource Roadmap, a free database charting information about more than 5,000 resource providers available to homeschoolers, offering a "snapshot" of each and every company organized by subject area. She also partnered with her friend Jenny Tetzner to found The Homeschool Loft, a resource center for homeschool parents located in De Pere, Wisconsin.
Since 2006, Tina has served as a volunteer staff writer for Dr. Kathy Koch's ministry, Celebrate Kids. In 2020 Kathy asked Tina to write a treatment of Kathy's popular book 8 Great Smarts just for homeschoolers. That book – 8 Great Smarts for Homeschoolers – was released in August 2021 and is the topic of our conversation today.
You can listen to my conversation with Tina here. And be sure to check our other interviews with amazing guests like Leslie Martino, Durenda Wilson, and Jessica Waldock.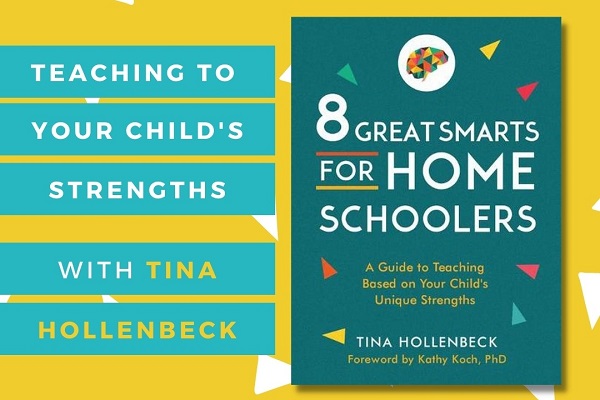 Follow the Homeschool Compass Podcast on Apple Podcasts, Spotify, or wherever you get your podcasts so you never miss an episode.
Connect with Tina: