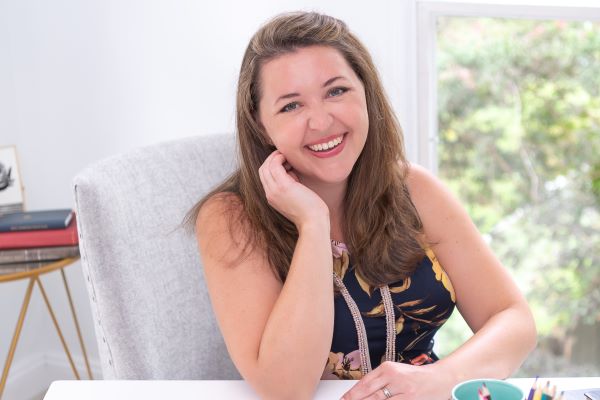 Danielle Hitchen is a homeschooling mom of 3 who longs for people to see and understand God's big story in the everyday world around them. Today she shares her passion for church history and tradition with us as we explore what it looks like to live according to the rhythms of the church year and how we can embrace the gifts that each season has to offer. Danielle is the founder of Catechesis Books and the author of some of my favorite board books for little ones, the Baby Believer series. This fall Danielle released her newest book, Sacred Seasons: A Family Guide to Center Your Year Around Jesus. It's a great resource to have on hand as you create traditions for your family.
You can listen to my conversation with Danielle on Apple Podcasts, on Spotify, or wherever you get your podcasts. And be sure to check our other interviews with amazing guests like Sally Clarkson, Leslie Martino, Durenda Wilson, and Jennifer Pepito.
Connect with Danielle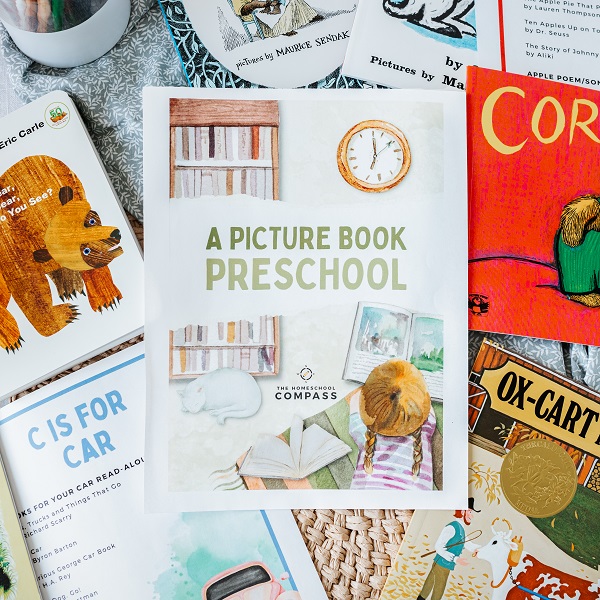 We created A Picture Book Preschool to help you savor your child's early years while enjoying beautiful songs, stories, and activities together. Perfect for ages 3 to 5, this program has 26 units, one for each letter of the alphabet. In each unit you will find a recommended list of picture books; a folk song, nursery rhyme, or poem; worksheets to practice handwriting, phonics, and number skills; hands-on activities such as crafts, recipes, and science experiments; and coloring pages. With over 250 pages of printable, developmentally appropriate activities, this program will give you a strong start to your homeschool journey as you build healthy rhythms to grow on in the years to come
This post contains affiliate links. Thank you for supporting the Homeschool Compass by shopping through our page!