Whether you're starting a unit study on horses, or your child is a horse lover or rider, this list is for you. Check out these horse-related homeschooling resources, gift ideas, activities, and more.
Fiction Books About Horses
Horses and Friends Series

Join Kate Ferris and her friends as they ride and care for horses while solving mysteries at the stables.
Winnie the Horse Gentler Barn Boxed Set

Join Winnie and her friends—human and animal—on their adventures through paddock and pasture as they learn about caring for others, trusting God, and more!
Keystone Stables Series

Join 13-year-old Sky Johnson as she comes to live at Keystone Stable and learns to love again through the responsibilities of caring for horses.
A to Z Mysteries: The Runaway Racehorse

In A to Z Mysteries #18: The Runaway Racehorse by Ron Roy, Dink, Josh and Ruth Rose are visiting Uncle Warren and get to meet his racehorse! But on the day of the race, Whirlaway is acting very strange — can the kids figure out why Whirlaway is suddenly so slow?
Starlight Animal Rescue Series

Welcome to Starlight Animal Rescue, where problem horses are trained and troubled teens find faith and a place to belong! Foster kids Dakota, Wes, Kat, and Hank seek acceptance but discover much more as they learn from the quirky pets at the farm.
Pony Scouts Series

When Meg's family moves to the country, she makes friends with Jill, who lives on a pony farm. Together they decide to make a cool, new club, the Pony Scouts! This series is perfect for developing readers with its engaging stories, longer sentences, and language play.
Black Stallion Adventure Set

Join Alec and the wild Black Stallion he befriends when he finds himself alone and shipwrecked in The Black Stallion, along with three sequels.
Misty of Chincoteague

Pony Penning Day holds a surprise for everyone, for Paul not only brings in the wildest mare on Assateague Island, but her newborn colt as well. Can Paul and Maureen possibly earn enough to buy them both? A 1948 Newbery Honor Book.
Mustang: Wild Spirit of the West

The true story of Wild Horse Annie's crusade to save the mustangs is inspiring. Readers will cheer her on, all the way to the White House, in her struggle to preserve these beautiful creatures from extinction.
Joey: How a Blind Rescue Helped others Learn to See (Nonfiction)

Despite the challenges that would come with caring for a blind and wounded horse, Kim took a leap of faith and brought Joey home to Hope Reins. A heartwarming story of loyalty, friendship, and healing, Joey is a profound testament to the power of blind faith.
Informational Horse Books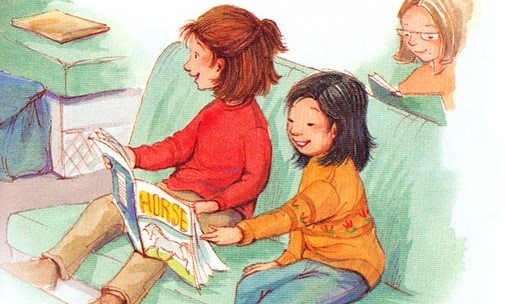 Horse Breeds Poster Book

Thirty full color posters of favorite horse breeds, from Andalusians to Clydesdales to Quarter Horses.
The back of each poster tells where the horse is from, what it's good at and what it is known for.
Great Horse Stories for Girls: Inspiring Tales of Friendship and Fun

Tweens will enjoy these true stories of interacting with horses and encounter life-changing truths that will help them grow strong spiritually, emotionally, and mentally.
Why Do Horses Neigh?

There's so much to know about horses. Why do horses neigh? What are baby and adult horses called? What is tack? Find out all the answers–and much more–in this lively, fact-filled introduction to horses.
Cherry Hill's Horse Care for Kids

Here's the perfect book for kids who are eager to learn the essentials of equine care. Cherry Hill teaches you everything you need to know to become a responsible and successful horse or pony owner.
How to Think Like a Horse

In this fascinating best seller, Cherry Hill explores the way horses think and how it affects their behavior. Hill explains how to communicate effectively and develop a trusting relationship based on mutual respect.
You and Your Horse: How to Whisper Your Way Into Your Horse's Life

Author Dandi Daley Mackall brings us a book full of tips, ideas, and tricks for really getting to know and love your horse – and getting some love back. Whether you ride every day or once a year, this is the book for you!
Coloring & Activity Books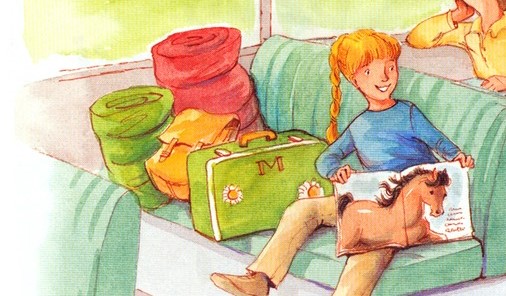 Horse Play!

Horse Play! is packed with activities such as crafting a mini barn, designing your dream horse, sewing a pony pillow, and more. Also includes stickers, stencils, and pop-out cards.
The Horse Farm: Read-And-Play Sticker Book

With 75 full-color, reusable, heavy-duty vinyl stickers, this sticker book allows kids to create their own equine dramas while at the same time learning important points about such essentials as grooming and tacking up.
My Horse Coloring Book

40 coloring pages of realistic scenes of horses, horse care, and training for the serious horse lover.
Favorite Horses Coloring Book

Young artists fond of these high-spirited animals will be delighted with John Green's accurate, ready-to-color drawings of an impressive variety of equine breeds

Horses of the World Coloring Book

Horse lovers can learn fascinating facts about horses-history, breeds, types and more, while they color exciting scenes of horses in the fields, racing, at shows and in battle.
My Horse Diary for Girls: What I Love About Horses

Tween girls will enjoy reading and writing in this diary, and they'll discover important biblical truths to help them grow spiritually.
Big Book of Horses to Color

More than 130 enchanting illustrations recapture the spirited beauty of horses and ponies.
Wonderful World of Horses Coloring Book

In this collection of 30 illustrations, John Green skillfully portrays the legendary grace and beauty of handsome equines – from Clydesdales to show horses – depicted in the wild and at work.
Black Beauty Coloring Book

This suspenseful and deeply moving account of a horse's experiences at the hands of many owners is retold here in an excellently illustrated coloring book version of the classic tale.
Horse DVDs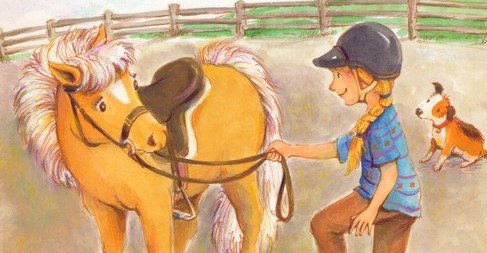 Healed by Grace

When a horrible accident threatens to shatter her dreams of becoming a world-class dancer, Riley Adams turns to equine therapy. Will an unexpected romance and a special bond with a majestic horse named Grace help Riley turn tragedy into triumph?
Second Chances

When 10-year-old Sunny Mathews and her mother move next door to a horse farm, their lives begin to change. Can a crippled, mean-spirited horse perform miracles? Based on a true story.
The Wild Stallion

Hannah's plans to photograph the wild stallions at Matty's Bear Mountain Ranch are put on hold when she and her friend CJ discover that wealthy Mr. Novak wants to eliminate the horses. Can they convince Matty to intervene before it's too late?
Secretariat

Disney presents an astonishing true story bursting with hope, heart and courage. Witness the spectacular journey of an incredible horse, Secretariat, and the moving story of his unlikely owner, a housewife who risked everything to make him a champion.
War Horse

From legendary director Steven Spielberg comes the epic adventure War Horse, a tale of incredible loyalty, hope, and tenacity.
A Horse Called Bear

When 17-year-old Ethan moves to Michigan to live with his grandparents, he inherits his late mom's horse, Bear. How will this guilt-stricken, grieving teen take care of him?
Horse Crazy Too

When a prize foal is stolen, Sam, Andi, and Brad must work together to catch the thieves before their family's ranch goes into foreclosure. A dangerous journey lies ahead, but sometimes it pays to horse around!
Horse Gifts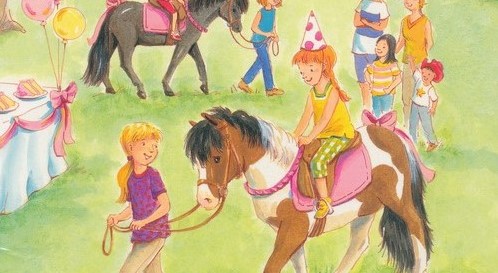 Wild & Free Horse Jewelry Box

This one of a kind horse musical jewelry box features a majestic horse figurine that twirls to the tune of "Home on the Range".
Horse Stable Stamp Set

Little horse lovers can create endless beautiful scenes with this set of rubber stamps, and then store the supplies in reusable case.
Horse Crazy Colorful Breeds Paint Kit

This paint kit includes five popular breeds to color and decorate: Tennessee Walking Horse, Arabian, Sport Horse foal, Friesian and Andalusian. Horses come already base-coated and ready for paint.
Horse Magnets, Set of 6

This horse magnet set with bright colors and heartfelt sentiments showcase friendship and family to be displayed on your fridge or any magnetic surface.
Horses of the World Playing Cards

Fifty-four stately breeds of the world's horses, from the French Trotter to the Rocky Mountain Pony are featured in this deck of playing cards, perfect for all your favorite card games.
Horse Toys
Horse Show Stable

This wooden stable holds 8 horse figurines, each equipped with their own stall. Includes a set of sticker labels to name your horses and also a helpful guide on each breed of horse that's featured.
Fold & Go Stable & Barn

This wooden stable with sliding and swinging stall doors can fit four plastic horses and corral fencing. The solid, colorful wood barn comes with several wooden animals and is ideal for endless hours of imaginative play.

Wooden Horse Trailer Set

This wooden set comes with a big rig vehicle with horse carrier, plus two horses to load and unload. This set is a great way for kids to practice important skills like fine motor, language, and pretend play.
Playmobil Equestrian with Horse

Your kids will love this Equestrian with Horse playset toy. Includes one figure and one horse.
Plush Chestnut Horse

This 11-inch plush horse is made with soft, high quality materials, and is filled with beans so it will sit balanced. A wonderful gift for babies and toddlers.
---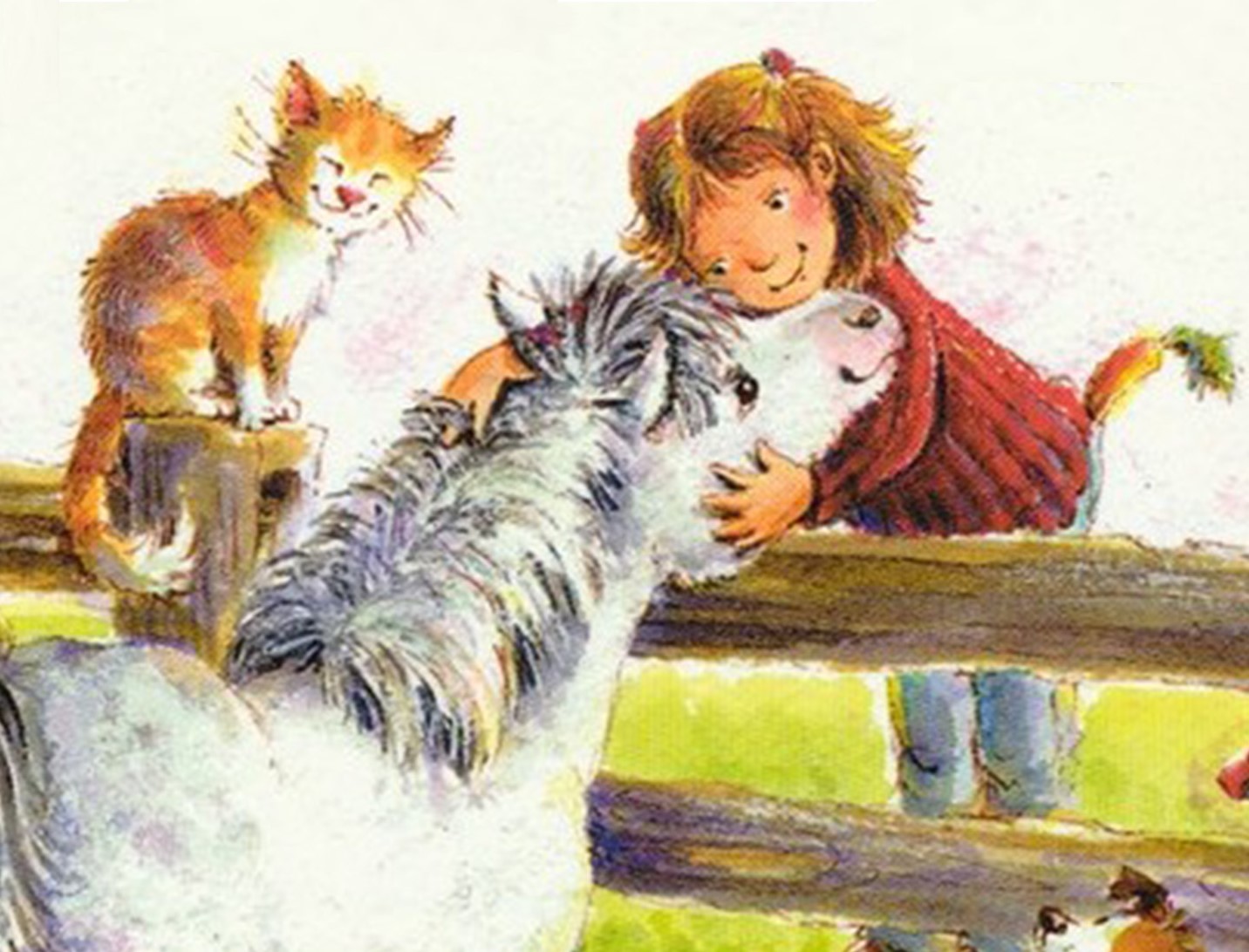 We hope your child loves learning all about horses with these products.
If you have a favorite product, we'd love to hear about it! Tag us on social media (@homeschoolcompass, @hmschoolcompass on Twitter) and share!